Many hospitality businesses are under strain at the moment due to COVID-19. Let one of our experienced Prosperity Directors who specialise in Food and Hospitality run their eye over your affairs to make sure you are on track to maximise wealth accumulation and asset protection.
Prosperity is offering RCA members a complimentary business health check meeting with one of our dedicated hospitality specialists to explore the needs of your business. This is an opportunity to share your plans, structure and requirements with our team and let us give you some ideas and insights.
Our hospitality specialists have provided extensive compliance and advisory services to many large and small Food and Hospitality groups both for the their business and personal affairs across the Eastern seaboard over many years.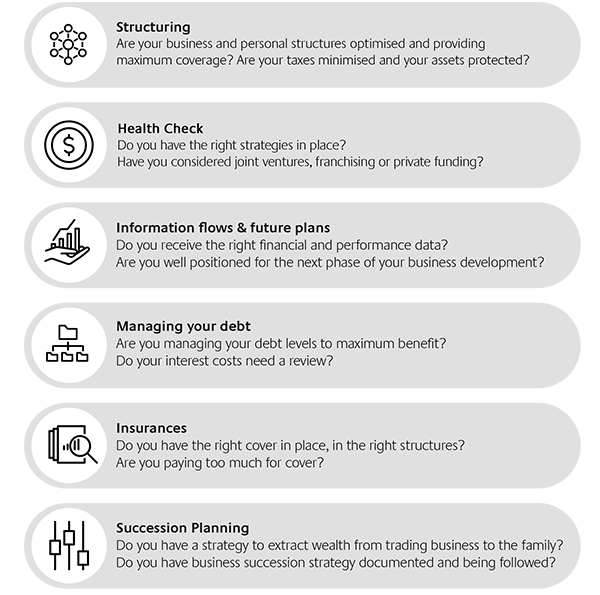 Our complimentary business health check
We believe in the value we can bring to a new advisory relationship but understand that we need to demonstrate that value up front to gain your trust and engagement. Our complimentary business health check meeting (up to two hours) and high level review of your affairs offers the ideal opportunity for you to share your plans, financial details, existing structures and requirements with us so we can provide ideas and insights on how we might work together to build a stronger financial future for you and your family.
Please click here to start the process on your complimentary business health check.