A well constructed and thought out estate plan will give you 'peace of mind', knowing your estate will be passed through to future generations in line with your wishes.
Estate planning is far more than the preparation of a simple will. A properly thought out estate plan involves considering many important decisions, including powers of attorney, enduring guardianship, superannuation and life insurance nominations.
We ensure your assets are passed to the intended beneficiaries, at the right time and in the most tax-efficient way.
Everyone can benefit from a properly thought out estate plan, regardless of wealth, age and family position. We know that your estate planning situation is unique so our goal is to deliver a solution that is specifically tailored to your individual circumstances.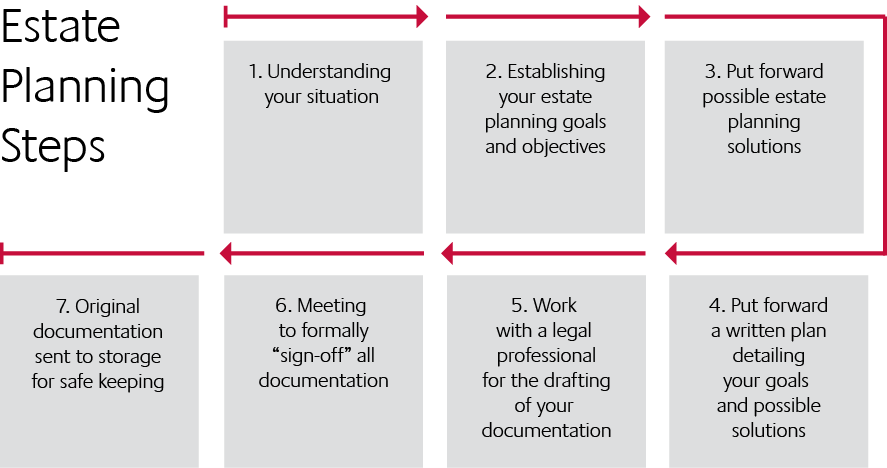 Disclosure
Prosperity Wealth Advisers (ABN 32 141 396 376) is an authorised representative of Prosperity Wealth Advisory Services Pty Ltd, Australian Financial Services Licensee (533675).
This website contains information that is general in nature. It does not take into account the objectives, financial situation or needs of any particular person. You need to consider your financial situation and needs before making any decisions based on this information.
To view the Financial Services Guide (FSG) for Prosperity Wealth Advisers Pty Ltd click
here
.